KW Pest Control has been providing pest control services for last many years. We serve our clients with free pest control consultation service. We can rid your residential and commercial property of rats, cockroaches, bees, wasps, spiders, flies, fleas, and ants. Our trusted technicians will work hard to resolve your pest control problem.
Have centipedes and moths in your house? Call us today to stop them.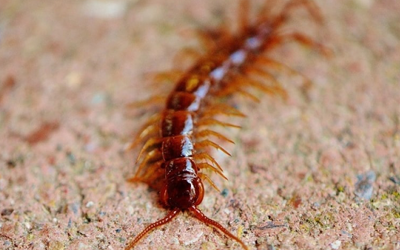 What Is A Centipede?
Centipedes belong to a class of Chilopoda. Centipede means 100 legs, a centipede have pairs of legs. They are reddish-brown insects and normally 4-152 mm in size. The size of them is depending on the species. They have sensitive antennas on their heads and have a small mouth. Usually, they are found at the night. First, they paralyze their victims and then eat them. They eat worms, and spiders.
Type of Centipede
Texas Redheaded Centipedes
Wood Eating Centipedes
Centipede Larvae
House Centipede
Poisonous Black Centipedes
Identifying Centipedes
Giant Desert Centipedes
Poisonous Centipedes
House Clear Colored Centipedes
What Is A Moth?
Moths are closely related to butterflies. There are near about 200,000 species of moths over the world. They have a long tongue and they use it to suck nectar. Not all moths have a long tongue, it depends on their species. Like other insects, moths are not dangerous for humans. They are totally harmless and inoffensive creatures that cannot sting or bite.
Kinds of Moths
Luna Moth
Polyphemus Moth
Death's-head Moth
Imperial Moth
Cecropia Moth
Atlas Moth
Prometheus Moth
Comet Moth
Black Witch
Emperor Gum Moth
Great Reasons to Choose KW Pest Control in Kitchener
For effective and environmentally responsible solutions to all your pest problems, hire a professional from KW Pest Control in Kitchener. Here are some effective reasons to choose us.
Certified and the best trained technicians : Our every technician has undergone through a tough training. They all are fully licensed, insured and certified. You can check our professional's background.
Reliable and guaranteed results : We offer Courteous services with a guarantee. Our adroit technicians specially trained to complete the job within possible hours.
Experience and modern equipments : We are in this industry for the last many years. Our provided services are safe for kids and pets. We use all the possible tools and techniques to remove centipedes and moths from your premises. We use totally eco-friendly products.
If you have a question or query, we are here to help you.