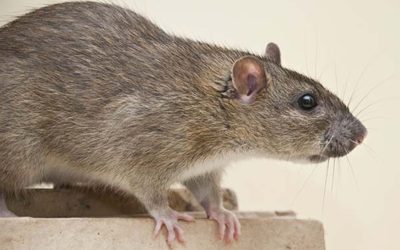 Rats are very annoying and they easily destroy your residential and commercial establishment. Most of the people think that getting rid of rats and mice as easy as putting out a trap. But in reality, it is a little bit complicated. That's why it is important to hire a professional to catch mice from your premises.
We, at KW Pest Control, have properly trained technicians. They know very well that how to eliminate rats by using several of rat control tools and techniques. Our adroit technicians sure to provide you high quality services without physically harming the rats. Not only we remove rats from your house, we also find the entry spots around the house and seal them.
For a free quote for mice control services, give us a call.
Why You Need a Rat and Mice Extermination
Rats eat your food items, approximately 20 to 30 grams per day. With it, they also destroy your valuables and spread various diseases such as salmonella, Weil's disease, toxoplasmosis and plague. To prevent these diseases and protect your house from them, you need a person who has an extensive experience and knowledge to eliminate rodents. Once they enter your house, they make their nest in your house and eat anything what they get. So, hire a professional technician and save your property from this unwanted guest.
Difference between Rat and Mice
Mice : Mice are tiny and sparrow sized rodents with a long thin tail. They are 12 to 20 cm in length and weigh 12 to 30 grams. These are brown, white and grey in color. They have floppy, large ears and a thin long hairy tail. Mice can live up to six years.
Rats : Rats are medium sized rodents with a long hairless tail. These rats are easily found over the world. They build their colonies in porches, attics, under concrete and other places where hard to reach.
Signs of Rat and Mice Infestation
Chewed food
Capsule shaped droppings
Weird marks on plastic boxes, and walls
Burrows in the garden
Odd smells and sounds
Damaged patches
Damaged plants
Rat holes
Let Us Handle the Rat Problem
You may think that you can solve this problem on your own. But in reality, you cannot catch them easily. If you think you set a trap or use poison to kill them, you are wrong. If you have pets or kids in your house, you cannot use poison to eliminate rats. You need to actually find the right way to remove them and make your property rodent free.
Don't let the rats take possession of your house. Make a call to KW Pest Control and we provide you a free quote. Our top most priority is providing the highest quality rodent removal services. We will make sure that you can get back into your normal life after adopting our rat removal services.
Call our professionals today for a free consultation.